MORE THAN JUST ANOTHER
PRETTY CASE
StingRay ShieldsTM believes in setting the standard for both life-sustaining and trend-setting cases.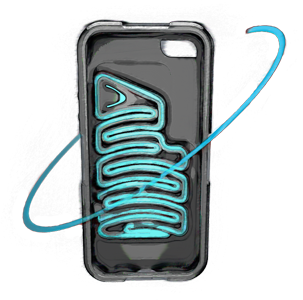 The Shield was developed to give greater peace of mind to the savvy individual by utilizing our groundbreaking and patented technology to reduce radiation being absorbed into the user's head and other parts of the body by collecting and redirecting the radiation to a safer direction.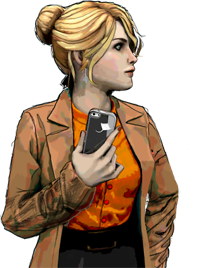 To complement your modern and forward-thinking lifestyle, the StingRay ShieldsTM Case-System also makes a statement about who you are. Designed for safety and elegance, our innovative products are made of unusually high quality and exotic materials, crafted into cutting-edge and dynamic cases.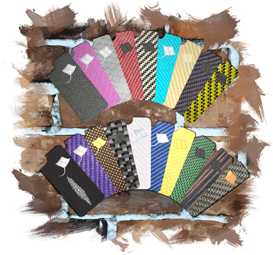 To inspire your personality, or to enjoy a different look, we also have created a unique variety of chic interchangeable accent plates that simply snap on to satisfy your mood or a special occasion.
MOBILE DEVICE
RADIATION
AND HEALTH
Do you ever feel your cell phone get hot against your head and wonder what else is going on inside the device? Do you recall how the dangers of asbestos, lead-based paint, mercury in our food and in our dental fillings, secondary cigarette smoke, pesticides, and a host of other "invisible" health hazards have come to light after years of denial? Do you also know that studies have shown that cell phones and other portable electronic devices, which depend on RF (radio frequency) energy, may indeed be harmful to human health? Or, that the World Health Organization has warned of the possible dangers of mobile phone radiation and that users should take precautionary measures to reduce these potential carcinogenic risks?
WITH STINGRAY
TECHNOLOGY
YOUR WELL- BEING COMES
FIRST
StingRay Shields is dedicated to minimizing hidden health hazards by providing a personal protection system from wireless radiation. Because we really care about managing these risks, over 3 years of research, development, superior engineering, and independent test studies have been performed to achieve mobile device cases that will serve to attenuate and redirect wireless radiation away from the head and hand of the user to a safer direction.